Welcome Steve Farrelly, HPN Regional Development Manager for Vancouver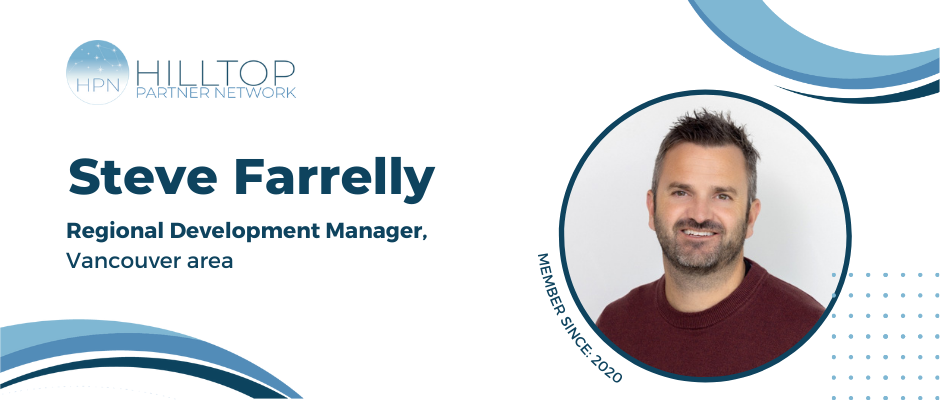 Hilltop Partner Network is pleased to welcome Steve Farrelly to the team as Regional Development Manager for the Vancouver area.
Steve has a strong, active presence in Vancouver's professional and consulting community. He has forged his career in tourism, technology, healthcare, and government, and credits his success to a never-ending curiosity of innovation and customer-centric business models.
Steve obtained his MBA in Australia and holds certifications in both project management (PMP) and organizational change management (Prosci).
A member of the Hilltop Partner Network since 2020, Steve has strong networking and relationship building skills, and looks forward to being a part of HPN's continued growth and success.
As a Project Manager, Steve is responsible for leading cross-functional teams to deliver customer value, and he believes that HPN delivers value to its network by providing a framework that is agile, scalable and beneficial to its community of trusted senior consultants and the vendors they serve.
With a sense of humour and a positive motivational attitude, Steve looks forward to educating and promoting the services of the Hilltop Partner Network in the Vancouver region – and welcomes the opportunity to meet prospective new members or partners!