Welcome Steve Pazdor, Key Account Manager for Manitoba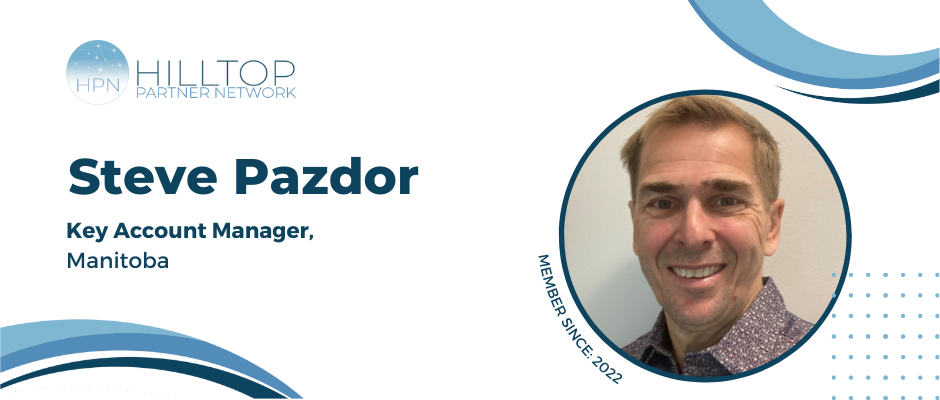 Hilltop Partner Network is pleased to welcome Steve Pazdor to the team as a Key Account Manager for Manitoba.
Steve is an experienced, seasoned IT Account Manager who works closely with customers to bring the best value by achieving their business and personal priorities, while aligning their objectives to resolve their identified need. Steve has over 34 years of experience in IT field, with 20 years in account management, sales, and business development, and an additional 14 years in IT delivery.
Steve joined HPN as a member in 2022. In his new role as Key Account Manager, he will act as HPN's day-to-day representative for some of our largest client accounts in Manitoba. He will provide customer support in both pre- and post-sales roles, focused on meeting the customers objectives and nurturing the relationship.
His key objective is delivering project and resources aligned to the customers' needs with constant focus on customer satisfaction throughout the engagement of services.
Over the years, Steve has supported customers through many IT industry shifts with a balanced approach, supporting business needs and transformations. With experience and expertise in both sales and delivery, his dedication and commitment to quality services and process management provides the necessary principles for effective customer management and satisfaction.
By establishing and maintaining strong business relationships, understanding the customer business issues and providing leadership and direction to the solution and delivery teams, Steve has consistently been able to response effectively to a high level of satisfaction with his customers.